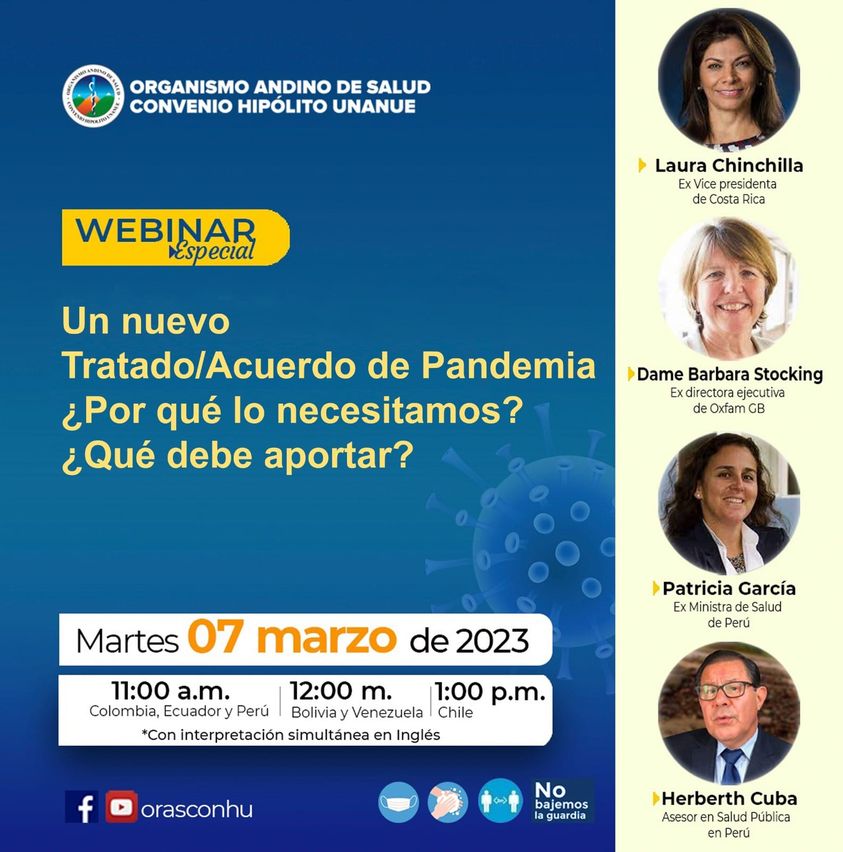 Panel members, speaking to ORAS-CONHU and the Andean Health Ministers, discuss equity and accountability strategies in a webinar, "A New Pandemic Treaty/Agreement. Why do we need it? What should it contribute?".
Speakers:
Laura Chinchilla. Former Vice President of Costa Rica.
Dame Barbara Stocking. Former Executive Director of OXFAM Great Britain.
Patricia Garcia. Former Minister of Health of Peru.
Herberth Cuba. Public Health Advisor in Peru.
Moderator:
Luis Beingolea. Health Coordinator for Borders and Thematic Areas, ORAS-CONHU.
The recorded webinar can be viewed in: